Getting to know Oliver
Oliver is the new library catalogue system. You will find it in the top left of your DoE portal.
Click on the Oliver library icon to search the JJ Cahill MHS catalogue. You can also view your loans, overdue loans and reserve a book from this interface. 
Recent displays in the Library 


New books coming soon, place a reservation with a member of the Library Resource Centre Team today
With summer in full swing now is a great time to borrow an absorbing read to read at the beach or in the park! Following, are a few books to excite your eyes. Come and see the library staff for more information and recommendations.
All The Light We Cannot See
By Anthony Doerr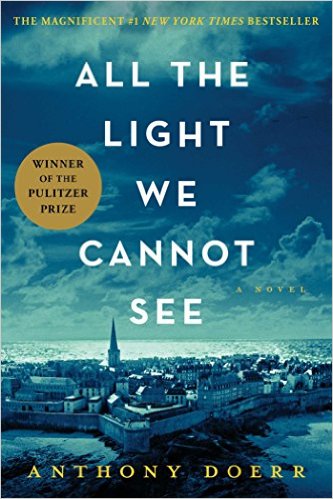 WINNER OF THE PULITZER PRIZE
From the highly acclaimed, multiple award-winning Anthony Doerr, the beautiful, stunningly ambitious instant New York Times bestseller about a blind French girl and a German boy whose paths collide in occupied France as both try to survive the devastation of World War II.

Marie-Laure lives with her father in Paris near the Museum of Natural History, where he works as the master of its thousands of locks. When she is six, Marie-Laure goes blind and her father builds a perfect miniature of their neighborhood so she can memorize it by touch and navigate her way home. When she is twelve, the Nazis occupy Paris and father and daughter flee to the walled citadel of Saint-Malo, where Marie-Laure's reclusive great-uncle lives in a tall house by the sea. With them they carry what might be the museum's most valuable and dangerous jewel.

In a mining town in Germany, the orphan Werner grows up with his younger sister, enchanted by a crude radio they find. Werner becomes an expert at building and fixing these crucial new instruments, a talent that wins him a place at a brutal academy for Hitler Youth, then a special assignment to track the resistance. More and more aware of the human cost of his intelligence, Werner travels through the heart of the war and, finally, into Saint-Malo, where his story and Marie-Laure's converge.

Doerr's "stunning sense of physical detail and gorgeous metaphors" (San Francisco Chronicle) are dazzling. Deftly interweaving the lives of Marie-Laure and Werner, he illuminates the ways, against all odds, people try to be good to one another. Ten years in the writing, a National Book Award finalist, All the Light We Cannot See is a magnificent, deeply moving novel from a writer "whose sentences never fail to thrill" (Los Angeles Times).
(http://www.amazon.com/All-Light-We-Cannot-See/dp/1476746583)
The Boy in the Striped Pajamas
John Boyne
"Powerful and unsettling. . . . As memorable an introduction to the subject as The Diary of Anne Frank." —USA Today
Berlin, 1942: When Bruno returns home from school one day, he discovers that his belongings are being packed in crates. His father has received a promotion and the family must move to a new house far, far away, where there is no one to play with and nothing to do. A tall fence stretches as far as the eye can see and cuts him off from the strange people in the distance.  
But Bruno longs to be an explorer and decides that there must be more to this desolate new place than meets the eye. While exploring his new environment, he meets another boy whose life and circumstances are very different from his own, and their meeting results in a friendship that has devastating consequences.
(http://www.amazon.com)